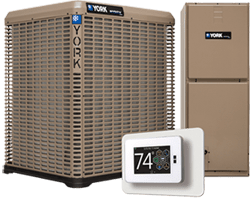 Air Conditioning & Heating in the Surprise, AZ
Your #1 HVAC Contractor in the Phoenix Metro Area. We provide some of the most affordable Air Conditioner repair services in the East and West Valley without sacrificing quality. We Want to ensure that your Central Air Conditioning and Heating system runs efficiently and works when you need it the most.
Let's face it, here in the Phoenix Metro Area it gets crazy hot in the summer!! Your Air Conditioning unit is working overtime to keep your home cool and comfortable. If your Air Conditioner breaks down, your home can heat up quickly. That's why you need an Air Conditioning and Heating company you can count on!
Our professionally dressed and knowledgeable Service Technicians will treat your home with respect and care. We will provide you with upfront pricing for your Air Conditioner repair or Heating repair before we perform them. Our Air Conditioning Service and repairs are guaranteed to keep your Air Conditioning or Heat pump System working for many years to come.
Comfortable Living Air Conditioning and Heating is the best choice when selecting a Heating and Cooling contractor for your AC repair, AC maintenance, Heating repair, Heating maintenance, Ductwork repair, Airflow evaluation, or complete Air Conditioning and Heating system installation.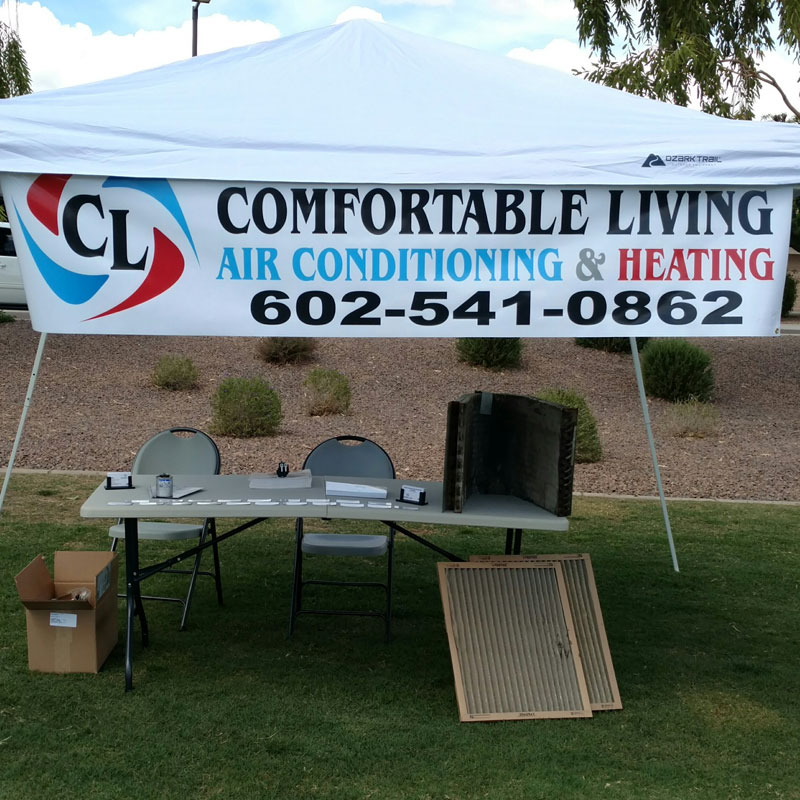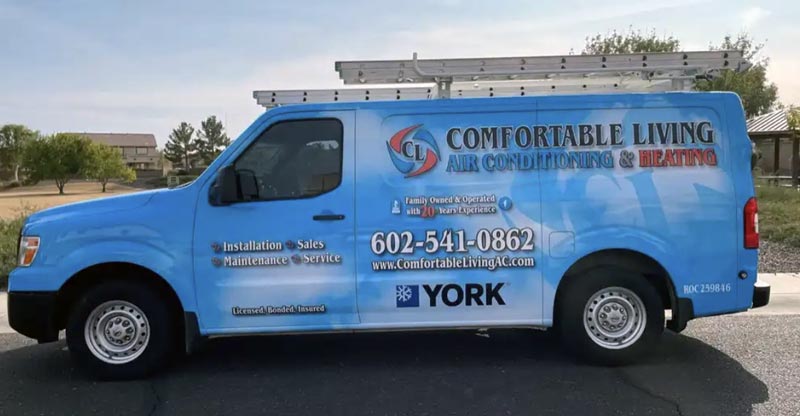 Comfortable Living A/C & Heating was started to provide quality service and repair of air conditioning and heating equipment at a fair price. Originally from Upstate N.Y. I started in the air conditioning business in 2004. I moved to Arizona in 2006 and started Comfortable Living A/C & Heating in 2009 after seeing what was happening in this industry. I started my company with a mission to be the best at a fair price. We are growing steadily each year and I'm excited to see what the future holds.